MSNBC tv producer Ariana Pekary explained that the reason for her deciding to quit her job was that the mainstream media blocks "diversity of thought" in favor of promoting hysterical voices for ratings and that a TV veteran admitted to her "we are a cancer and there is no cure."
Pekary, who was an "integral member" of Lawrence O'Donnell's primetime show, says that the media's obsession with Trump is actually costing lives because it is preventing reasoned discussions about how to fight the coronavirus pandemic.
"This cancer risks human lives, even in the middle of a pandemic. The primary focus quickly became what Donald Trump was doing (poorly) to address the crisis, rather than the science itself. As new details have become available about antibodies, a vaccine, or how COVID actually spreads, producers still want to focus on the politics. Important facts or studies get buried," Pekary explained.
The former producer also revealed that a "successful and insightful TV veteran" acknowledged to her that, "We are a cancer and there is no cure," adding, "But if you could find a cure, it would change the world."
Pekary also highlighted how the very model by which the corporate press is structured guarantees that voices of dissent are silenced and objective analysis censored in favor of hysterical political extremists, something that has come to fore over the last two months with the media's relentless promotion of Black Lives Matter narratives.
MORE ON CENSORSHIP OF INFORMATION:
Free Speech Catatlogue
Death Of Democracy
Politically Correct / Woke catalogue
[Daily Stirrer] ... [Boggart Aboad] ... [ Greenteeth Home ] ... [ Medium.com ]
---
July 2020
---
George Floyd memorial in Manchester covered up after vandals scrawl racist graffiti across artwork
After all the bollocks of the last few weeks about the murder of drug addict and violent criminal George Floyd in Minneapolis, USA, a backlash was inevitable. While I don't approve of racism being used in political argument I'm glad the pushback has started in the town where I was born, Manchester. Good to know the Manc lads still have the tersticular fortitude to stand up the the fascistic bullying of the Black Lives Matter mob.
from RT, 22 Jul, 2020 George Floyd memorial in Manchester covered up after vandals scrawl racist graffiti across artwork A demonstrator before a Black Lives Matter protest is seen by a mural of George Floyd in Manchester city center, England © REUTERS/Phil Noble
A George Floyd mural in Manchester, England has been defaced with racist graffiti after being targeted by vandals overnight Tuesday, provoking condemnation from local politicians and a police investigation.
The city's council bosses have labeled the vandalism "utterly sickening" and are sifting through CCTV footage in an effort to find the perpetrators. Vandals are thought to have daubed the mural in Manchester's 'Northern Quarter' district with a racist term sometime between Tuesday night and early Wednesday morning.
Akse – a Manchester street artist – created the mural in Stevenson Square, amid protests and demonstrations around the world sparked by the brutal death of Floyd in US police custody in May.
Deputy leader of Manchester City Council Nigel Murphy condemned the vandalism, saying "It is utterly sickening that this type of behaviour exists in our society." He insisted local officials were doing everything they can to "find out who committed this abhorrent crime."
Greater Manchester Police confirmed that they had "found racially aggravated criminal damage" in an area of Manchester city center and that an investigation was underway, with no arrests made so far.
[Daily Stirrer] ... [Boggart Aboad] ... [ Greenteeth Home ] ... [ Medium.com ]
---
-->
COVID - The Scarlet Letter
The Coronavirus hoax, and with every news story that breaks your Daily Stirrers are more convinced it is a hoax, has bee made possible by fear, but it is being perpetuated by appeal to the highest ideals of religions, responsibility for the other (appeal to love and unselfishness). Yet logically the two are incompatible, fear divides while communality unites.
Fear divides us because in fear we are likely to behave selfishly, putting personal interests before considerations like the interests of the community or the greatest good of the greatest number. However they hyping of the threat from what is for most of us, at worst a minor illness, has united the habitually nervous in fear and panic, but being united by such emotions is a dangerous and unreliable unity, it will evaporates as soon as the cause of fear is removed, a cause which exists only in the collective mind of those gullible enough to be sucked into the groupthink.
Although fear has produced a temporary unity, and equally temorarily enforced that unity by inciting panic through the spread of misinformation about the way this minor illness affects people, about its lethality, convincing people it is a highly effective killer when in reality the vast majority of people exposed to it develop no symptoms whatsoever, and masking the fact that it is less dangerous than seasonal 'flue behind attention grabbing headlines, that fracile unity among the gullible has deeply divided society as those who are happy to live in fear have turned on other community members of society who have informed themselves properly and sensibly decided that the surrender of freedoms and the acceptance of fascistic regulation of the minutiae of our lives is a far greater threat that the very small risk of becoming ill with CoOVID - 19 Coronavirus. Fear is the friend of tyrants and dictators, free speech and freedom of information are their greatest enemies. And social unity based on fear is not in any way the product and expression of higher intelligence and capacities.
Fear can be our friend, it is an instinctive reaction, an evolutionary survival tool, warning us against stumbling blindly into danger, nothing good can be said of panic, it is destructive, it overrides rational thought and decision making processes, it debilitates one's judgement and hampers one's capacity for action. It paralyzes the whole being.
The kind of fear generated by propaganda campaigns such as we have been subjected to this year is not evolutionary functional it is a political tool, by means of which ruling elites have always sought to maintain their grip on power. Such manufactured fear has no positive qualities at all, our response to a false threat created by propaganda needs to be different to our response to genuine danger, a forest fire, a volcanic eruption or a flood for example. but both responses need to be born of of reason and and cognitive analysis, a higher intelligence that our primal survival instincts.
Worry is related to panic, while panic paralyzes the mind, and at times even the body, worry is of a pseudo rational form of distraction from the process of reasoned analysis.
A worrier is convinced they are engaged in rational analysis when in fact they are focused on irrationally obsessing about imaginary problems rather than focusing on real ones. Worry paralyses the mind, as an old Romanial proverb goes, "He who forecasts all perils will never sail the seas.
It is a habit which does not aid one bit to a solution, and even can delay a solution. It is a temporary habitual evolutionary formed counter productive obsession which is a mix of feeling and reason.
Responsibility for the other though is of an opposed nature to the above, it has to do with the good, with what unites, with love and respect, with empathetic intelligence, reason, etc. It produces and is an expression of all what fear is not.
Concluding: fear being of the lowest nature, debilitating, involuntary (when the habit is formed), overwhelming, destructive and fully unnecessary, and totally devoid of intelligence, worry being an unproductive pseudo rational form of fear.
Love and attraction (related to taking responsibility) on the other hand being of a higher toward the highest nature, constructive, productive, product of intelligence and ever growing intelligence, and while mostly free at times and places absolutely necessary.
Fear paralyzes, shrinks, it takes away, it turns development back, it is regressive, it can produce instant and utter debilitation if the fear becomes all powerful. Love and attraction produces growth, it extends, it aids intelligence, it is progressive.
W
hat kind of people would combine these two, fear and love, by their character and expression utterly incompatible states of consciousness and its type of expressions. Combine them so to produce legitimization.
The preferably spontaneous and born out of love character of taking responsibility when combined with fear is turned into a rigid enforcement under the dicatorship of one the most negative and destructive of human habits and its expressions, that of fear. Which is the result of taking that what is purely negative and dictatorial, fear, to corrupt that what is of a higher and positive nature, which of course produces a fake masquerade, and a victory of the lower over the higher, a surpression of the higher by means of the lower.
Such combining is an expression and indication of the nature of our authorities and institutional establishments, to take that what overwhelms, what paralyzes, what detroys, what is devoid of intelligence, so to corrupt your highest capacities, al of it packed with a layer of the glamour of un-selfishness, and sold by a masquerade pretending the highest intentions, being the wisest of man, being elites.
COMMENTS Jerry
Jul 20, 2020 6:05 PM
"The World Health Organization and the U.S. Centers for Disease Control and Prevention (CDC) now include face masks in their recommendations for slowing the spread of the virus": Mayo Clinic
Slowing the spread was to allow hospitals time to prepare and not become overwhelmed. Knowing now that the COVID-19 death rate is more like the seasonal flu than the Kansas (Spanish) Flu, and hospitals are prepared, the desire to 'slow the spread' and not reach herd immunity as soon as practicable, can only be to buy time for the mRNA injection.
Fauci's recent recantation was that masks were not initially recommended because of shortages for health staff. So why didn't he recommend cloth masks for the public?
An alternative spin of events is found in the first link, above, where the Mayo clinic says initially "experts didn't know the extent to which people with COVID-19 could spread the virus before symptoms appeared. Nor was it known that some people have COVID-19 but don't have any symptoms." Then why straight into social distancing??
John
Jul 20, 2020 4:43 PM
The corona virus scare is also part of the divide and rule game. It divides people in public, the work space, social space, and also the private sphere, it divides physically and mentally, and it touches them financially and economically. Then people who are unwilling, or partially unwilling, not fully convinced come into conflict with others. And even if such unwilling or not fully complying people would try to avoid conflict, they have a high risk of meeting dictatorial people in some of these spaces and spheres. And even if such people would try to avoid unnecessary conflict by means of not engaging in discussions, they can still be recognized by not wearing a mask, or not keeping appropriate distance, or doing it just not exactly good enough for some people.
Divide and rule, extended into all spheres of human life, extended into all modes of expressions (mental/physical), extended also into detailed instructions.
So, combined with the collective primal fear instinct, extending it into all modes of human expression, except these modes which are not recognized by society, the higher spiritual modes of consciousness, the corona virus scare extends into all general domains of human expression.
Now add to the above other means of division and inevitable self caused division (the latter being not top down orchestrated, but initiated by individuals themselves). There is both the top down orchestrated setting up and individually initiated division of whites against blacks, blacks against whites, secular and christian against muslim, male and female against each other (in the case of derailled overblown feminism), and political left against right, and the Western world against Russia. Thus hatred and fear deeply penetrates all of society, regarding multiple subjects distributed day and night by the media.
While people can choose to not engage in the hatred caused by above orchestrated forms of division, they can choose for tolerance and attraction, the all penetrating, the all affecting Corona virus scare is almost unavoidable in general, if fully avoidable at all.
Even sites like this site doing good work, they aid in division in as far as they cause serious conflict. The unwilling, those not convinced, those who does no comply in some minor or major way can be used to legitimize more serious control.
This is not to say that the work is not good, but all media channels, also alternative become to some point channels of distribution of hate or its milder form, irritation, and consequently division.
Keeping the above in mind, on the very highest levels of orchestration, they know human nature, they are very well aware of its underlying primary tendencies towards fear, hate and division. Of which human history is the proof. And they deliberately and instinctively use it. Because hatred and fear, which leads to serious conflict, reduces ones capacity of development, it stalls development of society at large, and of the specific level of the individuals in it, it reduces the level collectively, and stalling of that development and reducing of the level is necessary in order to maintain power. And all of this orchestration, they do it by means of appeals to humanism, empathy, responsibility, reducing hatred, etc, in order to masque it, to empower it, to give it the appearance of high minded worthiness.
In reality though, 'the high minded worthiness' is not at all in possession of any of such elites and of doubtful nature on somewhat lesser level, which are very much subject to corruption, and it is not in possession of their unfortunately fooled ordinary man believers. These are masquerades of those how are fooled into it, and those who are cynical and corrupt, and those who are completely false and deceptive. The real situation is not about the responsibility of prevention of the mass spreading of a dangerous virus, which in as far as there is something going on, is not of a level which legitimizes what is currently going on.
The real situation, and opportunity is about the prevention of being contaminated with fear and hate, and it is the potential and responsibility of any individual of whatever status and capacities, directed by his own judgement, allowing no forceful interference of any other individual or collective. A contamination which kills more people, has killed more people, en will continue to kill more people, and has stalled evolution and development to an extent no virus is ever capable of.
Steve Hayes
Jul 20, 2020 12:01 PM


Here in England, as the SAGE minutes show, the government has deliberately used fear as a way of eliciting compliance with its directions. The global shift early in June from the recommendation against mask wearing for the general population, to the recommendation for mask wearing clearly indicates coordination. Indeed, the World Health Organisation's reversal of its position on this has been reported as being due to "political lobbying", which makes perfect sense as the scientific research had not (and has not) changed. This lack of scientific research to support mask wearing by the general population is implicitly admitted by authorities, such as Patrick Valance, the UK's senior scientific advisor, who gave evidence on this just last week to the House of Commons Select Committee on Science and Technology. He was unable to cite any scientific evidence for mask wearing to prevent viral transmission, and was reduced to saying that masks appear to be a barrier and therefore might make people feel better. And this is a line that the corporate media have repeatedly taken, suggesting that wearing masks is an act of altruism to make others feel safe.
So initially they were using "the science" as their preferred rhetorical device, now they are using morality as the preferred rhetorical device. The shift has occurred precisely because authority after authority, for month after month, used "the science" rhetoric to say that mask wearing was ineffective, but now they want to make people wear masks they cannot say "the science" so they have to resort to moralising. This shift clearly shows coordination by the authorities and it shows equally clearly that scientific evidence is not driving the responses to the coronavirus. 19
Cicatriz
Jul 20, 2020 4:01 PM
Reply to Steve Hayes
Wasn't there an article in The Guardian that actually straight up said something like the mask argument isn't about facts, it's about morals?
TBH, this has felt like emotional manipulation since the beginning.
Steve Hayes
Jul 20, 2020 4:14 PM
Reply to Cicatriz
SAGE has a sub-committee of behavioural scientists, advising the government on how to manipulate the public. This is scientific advice the government have been following.
IANA
Jul 20, 2020 7:56 AM
Human nature is tribal. We as a group like to identify and be surrounded generally by people who are similar, 'our own'. Not unreasonably it was that way for thousands of years. It also provides comfort in allowing us to externalise and understand ourselves in terms of the common other. A form of pyschological security.
When external entities wish to control us they first seek to destroy this commonality and seek division of this into smaller and smaller groups. This makes us easier to control.
It is very much a 'modern' phenomenon that the traditional view of ourselves is a bad thing. Largely it has formed the basis for Western policy since the 50's where the demographic of western Europe has changed dramatically. We are told this is a good thing. 'Diversity is our strength' – pretty much like war is peace, work makes us free etc.
So I don't accept the generality of the article in that seeing differences in people is a 'bad thing'. Its what makes us what we are – diverse.
But that is different to the force identity imposed on use through the wearing of masks or yellow stars etc. These are not cultural differences or expressions of individuality they are labels imposed to highlight this 'difference'. They are designed to show that we are different.
It is the demonisation of differences that is the driver. This is reflected in the 'we are all one' type of thinking which seeks to deny cultural differences and achievements and the moral equivalence that all cultures are equal. Quite clearly they are not.
And quite why those who choose not be masked should celebrate and be proud of that fact. They are demonstrating the ability to think critically and make their own decisions whatever they may be right in the face of adversity.
It is the same people who are telling us that to be different is wrong (in the expression of not wearing a mask) as those who tell us all cultures are equal and ethnic nationalism is must be destroyed.
[Daily Stirrer] ... [Boggart Aboad] ... [ Greenteeth Home ] ... [ Medium.com ]
---
Scientists Discover A Big Assumption Everyone Made About COVID-19 May Be Wrong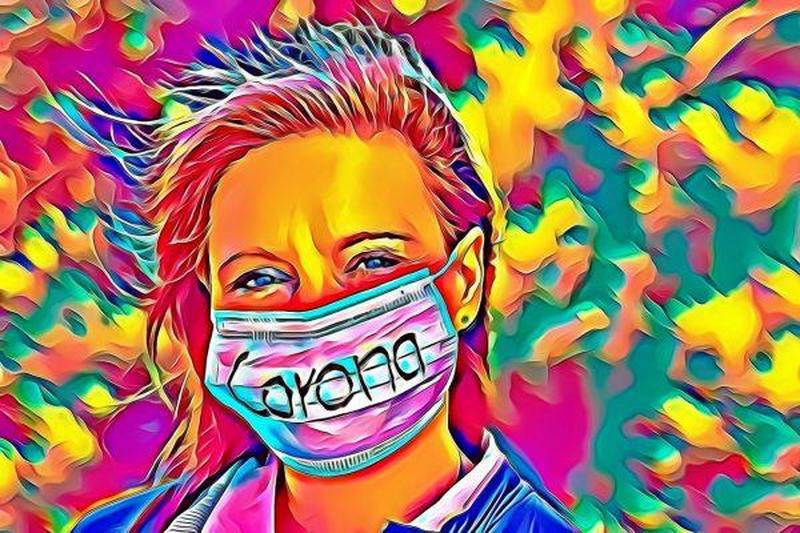 Authored by Michael Snyder via TheMostImportantNews.com
,
Over the past several months, there has been a tremendous amount of debate about almost every aspect of the COVID-19 pandemic. People have been eager to debate about the severity of the virus, they have been eager to debate about the wisdom of the lockdowns, and they have been eager to debate about the effectiveness of wearing masks. But the one thing that everyone could pretty much agree on is that eventually this pandemic would end. Virtually all of us assumed that one way or another eventually most of the population would develop COVID-19 antibodies and that once we got to that point the pandemic would fizzle out. Unfortunately, it appears that was not a safe assumption to make.
Yes, those that have had COVID-19 do develop antibodies.
But two new scientific studies have discovered that those antibodies start to fade very, very quickly.
For example, a study that was recently conducted in China found that more than 90 percent of COVID-19 patients experience steep declines in COVID-19 antibodies "within 2 to 3 months"…
A new study from China showed that antibodies faded quickly in both asymptomatic and symptomatic COVID-19 patients during convalescence, raising questions about whether the illness leads to any lasting immunity to the virus afterward.
The study, which focused on 37 asymptomatic and 37 symptomatic patients, showed that more than 90% of both groups showed steep declines in levels of SARS-COV-2–specific immunoglobulin G (IgG) antibodies within 2 to 3 months after onset of infection, according to a report published yesterday in Nature Medicine. Further, 40% of the asymptomatic group tested negative for IgG antibodies 8 weeks after they were released from isolation.
And a very large study that was just conducted in Spain found that some patients that had initially successfully developed antibodies "no longer had antibodies weeks later"… Continue reading >>>
[Daily Stirrer] ... [Boggart Aboad] ... [ Greenteeth Home ] ... [ Medium.com ]
---
The Pandemic's Big Mystery: How Deadly Is the Coronavirus?
by Donald G Mcneill, NYT, 5 July 2020

More than six months into the pandemic, the coronavirus has infected more than 11 million people worldwide, killing more than 525,000. But despite the increasing toll, scientists still do not have a definitive answer to one of the most fundamental questions about the virus: How deadly is it?
A firm estimate could help governments predict how many deaths would ensue if the virus spread out of control. The figure, usually called the infection fatality rate, could tell health officials what to expect as the pandemic spreads to densely populated nations like Brazil, Nigeria and India.
In even poorer countries, where lethal threats like measles and malaria are constant and where hard budget choices are routine, the number could help officials decide whether to spend more on oxygen concentrators or ventilators, or on measles shots and mosquito nets.
The question became even more complex last month, when the Centers for Disease Control and Prevention released data suggesting that for every documented infection in the United States, there were 10 other cases on average that had gone unrecorded, probably because they were very mild or asymptomatic.
If there are many more asymptomatic infections than once thought, then the virus may be less deadly than it has appeared. But even that calculation is a difficult one.
On Thursday, after the World Health Organization held a two-day online meeting of 1,300 scientists from around the world, the agency's chief scientist, Dr. Soumya Swaminathan, said the consensus for now was that the I.F.R. is about 0.6 percent — which means that the risk of death is less than 1 percent.
Continue reading >>>
OUR SITES:
[
Daily Stirrer
] ... [
Boggart Aboad
] ... [
Greenteeth Home
] ... [
Medium.com
]
---
Can Russia prevent China and India taking up arms against each other?
By Andrey Akulov, RT, 5 July, 2020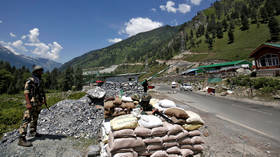 India's Border Security Force (BSF) soldiers stand guard at a checkpoint along a highway in Kashmir's Ganderbal district June 17, 2020 © REUTERS/Danish Ismail
Andrey Akulov is a Moscow-based expert on military and conflict-related issues. He earned his degree at the Defense University and is also a graduate of the George C. Marshall European Center for Security Studies and NATO School (SHAPE).
The recent events at the India-China border have moved into the global media spotlight, with the two countries' militaries becoming increasingly engaged in skirmishes and face-offs.
Attempts to capture chunks of land have actually become standard practice for the Chinese and Indian border guards deployed along the shared 3,400 km (2,100 mile) frontier since the 1962 war. No bullets have flown and no weapon systems have been used since 1975. In 1993, the two Asian giants signed an agreement on the "Maintenance of Peace and Tranquility," also known as the Line of Actual Control (LAC) – a step forward on the way to deconfliction.
Somehow, the militaries have managed to resolve incidents at the local level, with both sides reaffirming their commitment to promoting good-neighborliness. Not any more. Fatalities were reported as the two sides clashed in mid-June against the backdrop of tensions, gradually mounting since early May. New Delhi and Beijing are blaming each other for violating the Line of Actual Control (LAC) that separates the forces in the Galwan Valle ...
Continue reading >>>
RELATED:
demanded last month, with typical haughtiness, for Russia to «bring Assad to the negotiating table». Not that there is much to discuss as far as Washington, London or Paris are concerned. Assad has to go, in their arrogant view, sooner or later.
Trump Threatens Putin, Assad Over Alleged Syrian "Chemical Attack"; Russia Warns Of "Grave" Response If US Launches Strike
It's looks like deja vu all over again. Remember when the US Defence Secretary admitted the Syrian "Rebels" funded and armed by the USA have used chemical weapons against government forces in Syria?
Or when earlier this year, now former Secretary of State Tillerson blamed Russia for an Alleged Syrian chemical attack despite admitting he doesn't know who actually did it? Or when the US finally admitted there was "no evidence" Assad used sarin gas? Or just last week, when Trump said that the US is finally pulling out of Syria as a result of the defeat of ISIS (much to the Pantagon's fury and open-ended timetable for extracting Syrian resources)?
Don't Believe Mainstream Media: Russia Didn't Attack US Troops in Syria
On February 16 Bloomberg published an article headlined: "Don't Be Fooled: Russia Attacked U.S. Troops in Syria." It was the start of the latest Russophobic shitstorm unleashed by the 'liberals' of mainstrteam media and social media in the USA against Russia. To give this story a little context, although under international law U.S. troops are …
Netherlands' Lies Over Putin's 'Aggression' Expose NATO War Agenda
Netherlands Prime Minister Mark Rutte, who can do without any geopolitical dramas because he leads a fragile coalition government, this week faced a vote of no confidence in the national parliament after his foreign minister finally came clean over a dangerous lie he has been telling for two years concerning Russian President Vladimir Putin.
Turkey, EU Exploit Syrian Refugee Crisis: Create New 'Slave Trade'
So how is that deal between the EU and Turkey to control the flow of illegal immigrants into europe playing out. Well as expected Tutkeys gangster president is doing little to slow the tide, but like all blackmailers is making more demands. And the EU look like giving in; well what do the bureaucrats care, it's only taxpayers money.
Patriotic Parties Rights Violated in European Parliament
The democratic rights of patriotic parties in the EU parliament are constantly violated, Belgian MEP Frank Creyelman said on Friday. "It is very difficult for patriotic parties to work in the EU parliament as their democratic rights are violated constantly," Creyelman from the Vlaams Belang party said.
Total Opacity Of 'The Most Transparent Administration Ever'
The US Freedom of Information Act, like its British equivalent, requires a response within 20 business days, but government departments easily sidestep that deadline by replying with a non committal acknowledgement.It's what bureaucrats do; when dealing with government departments in my role as a business consultant I would lay out my problem, followed by my suggested solution and conclude by saying if I had not received their reply within seven working days I would assumed they agreed with what I was proposing and go ahead ...
Soros Encourages Obama Administration To Further Interference In Ukraine While western leaders continue to pose as the guys with white hats in the confrontations with Russia and China, hacker collective CyberBerkut has leaked some hacked documents which show Russia is not behind the escalation of provocation, but the guys in black hats who really run western governments, led by George Soros.
US Presidents Of The Past warned Against Secret, Shadow Government. By now it should be obvious that peacemake, joybringer and putative aquatic pedestrian Barack Hussein Obama was never really in charge of the US Government. Whatever Obama said would happen, all the American government's policies ensured the opposit would happen. The embedded article thows some light on how the US government really works
Teacher Forced To Resign For 'Sharing' Material Critical Of Obama And His Beloved Muslim Terrorists
The supporters of the wannabe King of the American Empire like to describe themselves as 'liberal', 'progressive', and left wing. If they were really any of those things they would not be as fanatically committed to the idea of suppressing free speech as they are.
Libya, Syria, Yemen: Sectarian conflict threatens entire Middle East
Another failure of US foreign policy leads to threat of war as a coalition of 10 Sunni Arab states launches a military offensive against Shiite Houthi militants in Yemen, recently proclaimed by America's president as a brilliant example of war on terror, but now catapulting the Middle East into the inferno of battle.
US Becoming Isolated As Key Ally Japan Considers Joining China-Led Investment Bank
Japan's foreign minister signaled cautious approval of the institution that the United States has warned against. The opposition to the AIIB began crumbling after Britain said earlier this month that it would join the institution, saying it was in its national interest. France, Germany and Italy swiftly followed suit.
The World Rejects USA Attempt To Manipulate Venezuela
Last week, President Obama signed an executive order declaring a "special state of emergency," saying that the situation in Venezuela represents an extraordinary danger to U.S. interests and foreign policy.It is all total bollocks of course, for resons that are not entirely clear, Washington has decided that Venezuela will be the next nation to be destabilised in pursuit of the U.S. global hegemony agenda.
Venezuela's Maduro given executive powers to face U.S. 'imperialism'
We have learned via Reuters news feed that Venezuela's National Assembly on Sunday (15 March) voted Sunday to grant President Nicholas Maduro powers to rule by decree in defense and security affairs amid an escalating confrontation with the US Government in Washington. The special powers were approved by a show of hands in the assembly after two hours of debate ...
Venezuelan Social Movements Take to the Streets to Oppose U.S. Aggression
And now, with the security situation more dangerous that any time in the past fifty years, the peacemaker and joybringer, Barack Hussein Obama, The Obamessiah, is looking to start yet another civil war and plunge another nation into failed statehood. This time,
as we reported a few days ago, his target is Venezuela

Warmonger Obama Goes Looking For Another War, In Venezuela This Time
The Obama Administration, which in 2009 provided backing for the coup that overthrew the progressive democratic President of Honduras and put into power a junta of oligarchs; a rerun as it turned out for the bloody coup that replaced the corrupt but democratically elected Ukrainian President Viktor Yanukovych, ad installed in Kiev a rabidly anti-Russian, equally corrupt, right wing extremist Government ...

Warmonger Obama Goes Looking For Another War, In Venezuela This Time
The Obama Administration, which in 2009 provided backing for the coup that overthrew the progressive democratic President of Honduras and put into power a junta of oligarchs; a rerun as it turned out for the bloody coup that replaced the corrupt but democratically elected Ukrainian President Viktor Yanukovych, ad installed in Kiev a rabidly anti-Russian, equally corrupt, right wing extremist Government ...

Germany Alarmed by Aggressive NATO Stance On Ukraine
As the US pro war rhetoric pumps up the tensions between Russia, its allies and the west in Ukrain we revisit once more the truth about which world power has been relentlessly pushing for war since 2009. It isn't Russia or China, though they are not likely to back down.

OSCE saw no military hardware, weaponry crossing from Russia to Ukraine – mission head
One American attempt to raise worldwide support for military intervention in Ukraine was an allegation that US spy satellites had photographed Russian military convoys heading across the border into territory held by Ukrainian separatist rebels.
When challenged to provide proof the US government showed us some pictures so fuzzy and indistinct

Soros Encourages Obama Administration To Further Interference In Ukraine While western leaders continue to pose as the guys with white hats in the confrontations with Russia and China, hacker collective CyberBerkut has leaked some hacked documents which show Russia is not behind the escalation of provocation, but the guys in black hats who really run western governments, led by George Soros.
Russia, Ukraine and the Petrodollar
Russia Threatens UK: "One Does Not Give 24Hrs Notice To A Nuclear Power"
Following on from the above story of Teresa May's pointing fingers at the Russian government for the poisoning of former double agent Sergei Skripal in Salisbury, UK, and a similar accusation accomanied by veiled threats from Germany, and Germany's pressure this morning, Russia has cranked up their response to '11' on the Spinal Tap amplifier of global armageddon.
OUR SITES:
[
Daily Stirrer
] ... [
Boggart Aboad
] ... [
Greenteeth Home
] ... [
Medium.com
]
---
Now Oxford University Grovels to Black Lives Matter
The vice chancellor of Oxford University has published an open letter suggesting Black students who feel traumatised by the killing of George Floyd, a black career criminal by a white police officerr in Minneapolis USA will be givern special treatment. What this means exactly is unclear but many commentators are suggesting black students may be given higher grasdes than their work has earned, thus giving them an incentive to make false claims.'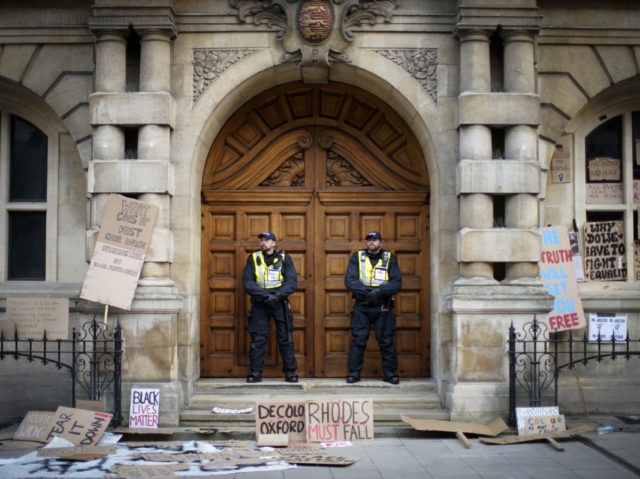 The city and university of Oxford is 3,959 miles away from Minneapolis, where Floyd died as an officer knelt on his neck, crusing the man's windpipe. While Floyd was a known criminal it is clear he was neither wanted for not in the act of committing any serious offence. And even if he had been, there could be no justification for the way the officer treated him. However the territory occupied by Minnesota has not been under British jurisdiction for nearly 250 years so it is difficult to see how any British student could honestly claim to be traumatised by the incident. Appalled and disgusted yes, traumatised, i.e. profoundly affected in a personal was, emphaticaly no.
The United Kingdom has seen many local incidents which might reasonably be claimed to have traumatised students, ranging from the rape gangs which tortured and sexually abused underage girls right on the university's doorstep in Oxford itself to, just 160 miles away, the slaughter and mutilation by a Muslim suicide bomber of dozens of kids attending an Ariana Grande concert in Manchester.
But now Oxford University, one of the oldest and generally supposed to be one of the finest in the world, has decided that the killing of George Floyd, which though shocking in its brutality, is an example of an everyday occurence in the United States. is of unique and global significance and warrants offering theraputic treatment to the student body accordingly.
The letter, signed by the university's vice-chancellor Louise Richardson and all its Heads of Houses, begins:
Dear Students
Thank you for your letter expressing your concerns for the welfare of Black students at the University at this time. We are writing to you as a group of individuals who care deeply about our University: we appreciate you writing to us, not least because we share your concerns about the traumatic effect of the brutality which killed George Floyd and which is a manifestation of institutionalised racism. The collective failures to address attitudes and behaviours which amount to discrimination are still prevalent in many institutions, including higher education.
The letter does not give any examples of 'attitudes and behaviours which amount to discrimination' which it claims are still prevalent in 'higher education' – nor does it explain how these are linked to the Floyd murder because that would be impossible.
All in all, it is just another example of how the elites, ever contemptuous of the white working class in the liberal democracy are happy to pander to far left extremism and black supremacist thuggery. Ironically many of those who would be happy to give our civilisation into the hands of black overlord are themselves white, pathetic, hypocrital, self - hating losers from affluent backgrounds who try to gain a little self esteem by demostrating how guilty they feel about things done by their country's leaders hundreds of years ago. They neeed to tread carefully, the working class people are tired of being shat on and angry at the condescending way lefties treat them, are getting very angry.
---
If I said don't shop in black stores, I'd be CRUCIFIED': Fury responds to Joshua's 'bullsh*t' Black Lives Matter speech
from RT
Tyson Fury says he would be "crucified like Jesus Christ" if he made "bullsh*t" statements similar to those by fellow world heavyweight boxing champion Anthony Joshua at a recent Black Lives Matter protest.
Speaking at a protest just outside London earlier in June, Joshua appeared to suggest that those in attendance should boycott white-owned shops.
"Abstain from spending your money in their shops and economies, and invest in black-owned businesses. Show them where it hurts," said Joshua, 30, as he read from a piece of paper.
After receiving a backlash, an unrepentant Joshua told people they could "go f*ck themselves" if they thought he was racist, insisting that the remarks had been taken out of context... Continue reading >>>
RELATED READING:
Race and Racism
---
In A Corporatist System Of Government, Corporate Censorship Is State Censorship
Last year, representatives of Facebook, Twitter, and Google were instructed on the US Senate floor that it is their responsibility to "quell information rebellions" and adopt a "mission statement" expressing their commitment to "prevent the fomenting of discord."

"Civil wars don't start with gunshots, they start with words," the representatives were told. "America's war with itself has already begun. We all must act now on the social media battlefield to quell information rebellions that can quickly lead to violent confrontations and easily transform us into the Divided States of America." Continue reading >>>
---
'The Modelers' Thought Of Everything Except Reality
This is a post from a U.S. economic research website, criticizing the ludicrously over - the - top actions taken to limit the effects of the COVID - 19 coronavirus pandemic. The responses were of course based on the warnings of "scientists" who rather than using empirical evidence relied on output from mathematical models in order to predict how the pandemic would unfold.
Needless to say the predictions were hopelessly wrong ...
Via The American Institute for Economic Research,
As a site focused on economics, AIER would rather have stayed away from commentary on diseases and their mitigation. In normal times, we would have.
The archives of AIER dating back to 1933 show that we had no comments on the polio epidemic (1948-1951), the Asian Flu (1957-59), the Hong Kong flu (1968-69), the Avian bird flu (2006), or the Swine flu pandemic of 2009, which was a strain most like 1918 and therefore, one might suppose, would have caused panic but did not.
We had nothing to say because disease mitigation is a job for medical professionals, not economists and certainly not politicians.
The problem is that this time, the disease mitigators (some of them, the ones in power and with the ear of politicians) didn't stay out of economics.
Indeed, their plans for mitigation trampled all over commerce, life, and the freedoms that are necessary to make it function. For a few months in 2020, the presumptuous model-building disease mitigators became central planners, overriding the wisdom of not only medical professionals but also economists, philosophers, political scientists, historians, and everyone else including legislatures and voters.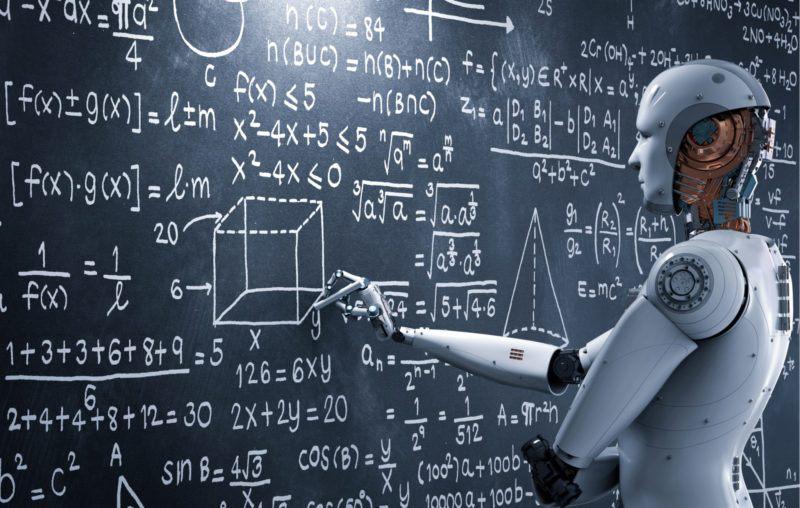 Our first piece on the topic ran January 27. The focus was on the quarantine power and the argument was simple: because people are not ridiculous and know how to deal with disease in consultation with medical professionals, this state power should not be deployed. At the time, people said we were being alarmist even for saying this. Nothing like this could ever happen in the U.S. because we have a Constitution and courts and a tradition of trusting the people ... Continue reading >>>
RELATED: Coronavirus fear and panic
---
Frustrated Civil Rights Leaders Say Mark Zuckerberg 'Lacks The Ability To Understand' Race Issues
We must confess to not understanding this headline, how can any American lack the ability to understand the USA's deep and destructive race problems when the key to understanding is so simple. If you are white you have no rights and it is your duty to kiss the arse of every black person you meet. If you fail to comply you will be branded a racist and if you point out the injustice of that you will be decaled a white supremacist and excluded from society. Simples.
First, Congressional Democrats harangued Mark Zuckerberg for allowing foreign actors to meddle in the 2016 US election (which was largely bullshit). Now, the Facebook CEO is taking heat from civil rights leaders after spending nearly an hour on the phone to discuss 'ongoing issues around his company's policies as they relate to race, elections and other topics,' according to Bloomberg, who said that participants were left disappointed.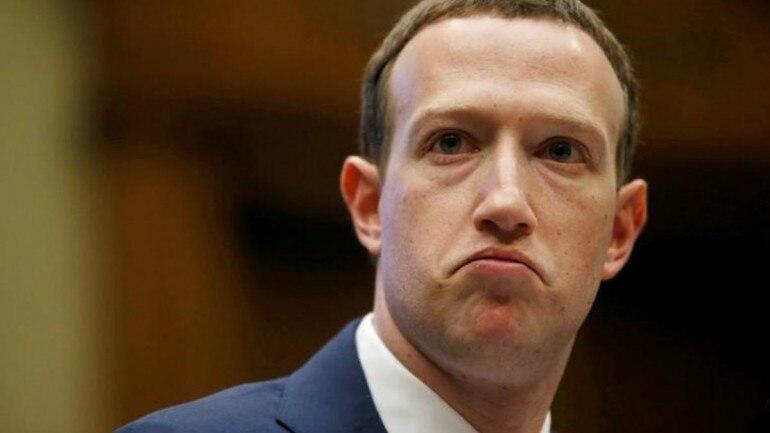 Rashad Robinson, president of civil rights group Color of Change, told the outlet that Zuckerberg is clueless when it comes to racial issues.
In an interview with Bloomberg News immediately after the call, Robinson said that "the problem with my ongoing conversations with Mark, is that I feel like I spent a lot of time, and my colleagues spent a lot of time, explaining to him why these things are a problem, and I think he just very much lacks the ability to understand it."

...

"His employees are outraged," said Robinson. "I've got outreach from some of them. Saying Black Lives Matter, saying I'm going to give money, but having your policies actually hurt black people, people will know the difference." Some of the company's senior staff have taken to Twitter to make their discontent public. -Bloomberg
The phone call and comments come as nationwide protests grip the nation over the death of George Floyd, a black man who died after a Minneapolis police officer knelt on his neck for over eight minutes as a crowd of onlookers implored him to stop ... Continue reading >>>
RELATED:
American Stupid: Hillary Clinton Says Male Leaders Scared of Greta Thunberg
It's coming up to election time again in the USA and sure enought some idiot over the pond has allowed a drop of blood to fall on the desiccated lips of Hillary Clinton and the leader of the Democratic Party undead faction has reanimated to ensure the debate, on the Democrat side at least, never risis above the level of stupid set in 2016 when Hillary famously lost to Donad Trump.
Hijab wearing, Jihad supporting U.S. Congresswoman refuses to condemn stoning of gays.
Ilhan Omar (with Bernie Sanders behind thinking "I wouldn't mind giving her a taste of my pork sausage) - picture credit www.thenation.com
It had to happen, and it was always going to be great comedy value when it did. U.S Liberals were always going to face the moment when their love of Gays, Lesbians and Trannies clashed head to head with their love of terrorists and the Islamic Jihad.
Hijab wearing, Jihad supporting U.S. Congresswoman refuses to condemn stoning of gays.
Ilhan Omar (with Bernie Sanders behind thinking "I wouldn't mind giving her a taste of my pork sausage) - picture credit www.thenation.com
It had to happen, and it was always going to be great comedy value when it did. U.S Liberals were always going to face the moment when their love of Gays, Lesbians and Trannies clashed head to head with their love of terrorists and the Islamic Jihad.
Sane Democrats See Little To Gain From Impeaching Trump, Fear It Will Backfire
In an opinion poll commissioned by Reuters a majority of US Democrat voters say they fear that the latest m,ove to impeach President Trump over the Biden-Ukraine scandal will backfire, giving him a boost into the 2020 US election. One has to wonder about an epidemic of dementia among leading Democrats who have forgotten that only a few weeks ago
Pentagon Struggles to Defend America's Secret War in Niger
The government and military authorities of the USA must be suckers for punishment, already struggling to manage international opposition to their ongoing efforts to effect regime change in Syria and with the bitter taste of failures in Iraq, Afghanistan and Libya still strong in their mouths, they are still escalating US involvement in foreign wars.
March 4, 2018
Trump Gets Tough after EU Threatens Taxes on Jeans, Bourbon, and Harley-Davidsons
U.S. President Donald Trump is adopting a tough on the European Union, after the Union's unelected leaders threatened to impose punitive tariffs on leading American brands in retaliation for his attempts to protect the jobs of American steelworkers. "So now we will also impose import tariffs," threatened Jean-Claude Juncker, the president of the unelected European Commission, at an event in Hamburg, Germany.
March 4, 2018
Trump Gets Tough after EU Threatens Taxes on Jeans, Bourbon, and Harley-Davidsons
U.S. President Donald Trump is adopting a tough on the European Union, after the Union's unelected leaders threatened to impose punitive tariffs on leading American brands in retaliation for his attempts to protect the jobs of American steelworkers. "So now we will also impose import tariffs," threatened Jean-Claude Juncker, the president of the unelected European Commission, at an event in Hamburg, Germany.
Oprah Winfrey, Praised As A Feminist Icon, Exposed As A Fraud Within Twenty Four Hours

Tanya Gold, writing about The Golden Globes awards, praised the acceptance speech given by Oprah Winfrey who was given a lifetime achievement award presumably for fronting a television freak show, and commented on the ridiculous calls from other 'liberals' in hollywood and Washington for Oprah to run against Donald Trump in the 2020 Presidential Election.
CIA Spearheads US Bid To Control Cyberspace, We Can All Help The Resistance
For several years Western media sources have been terying to top each other's efforts to publish the most ludicrously hyperbolic articles about so-called Russian hackers while complaining about the alleged damage these hackers, of whose alleged activities no evidence is offered, have inflicted upon the American democracy The Washington Post would feature a propaganda article about Russia's push towards the control of cyberspace. The New York Times would try to top it, while the LA Times would try to outdo both. What else should one expect from media sources owned by media corporations controlled by Wall Street hedge funds and enjoying a far too cosy relationship with US Government security agencies, if various reports across the net are to be trusted ... READ MORE ON THIS >>>
Why Is The Scandal Of The Awan Brothers Being Ignored?
You have probably never heard of the Awan brothers, a couple of dodgy foreigners with very strong links to the US Democrat National Committee. Given the noise the Democrats have been making about collaboration with non Americans during the 2016 campaign, it is surprising that neither Trump nor any of his supporters have responded to the fact that they have been handed a baseball bat with nails through the end, with which to beat his leading detractors.
White Privilege Now Inculdes The Privilege Of Being Fired For being White
Its should be obvious by now that the politically correct left, insaniac sociopaths that they are, have only one emotion at their disposal; hate. Bizarrely the hatered of these predominantly white, middle class people, while of themselves, is mostly racist in nature but directed at members of their own race.
Ten Truths You Can't Tell In Britain Without Being Accused Of Racism.
by Arthur Foxake The screenshot below is from an article written by Trevor Phillips, former head of the Equalities and Human Rights commission for The Daily Mail (or Mail On Sunday) Trevor Philips home truths on racism. Image source Finally, we?re having that open and honest debate about immigration and race everyone has been calling … Continue reading
White Girl Is Burned Alive, 17 Black Gang Members Arrested. Mainstream Media Blanks The Story Remember how the Social Justice Warriors of the politically correct 'left' screamed when a young black man named Trayvon Martin was shot by Hispanic George Zimmerman, because it was assumed someone named Zimmerman would be white? Remember how they wailed and stirred up civil unrest when a black man was shot by white cops in Ferguson, Missouri, automatically assuming the the killing was racially motivated. more >>>
Politician Blasts Conviction For Speaking The Truth On Anti-Semitism In Europe
A Danish politician has been reprimanded for posting comments on Twitter about the resurgence of anti semitism in Europe. Apparently while hand wringing and breast beating about violent attacks on Jewish people is fine, stating the obvious by linking the Europe migrant crisis to this new wave of anti Semitism is a criminal offence ...
15 More Men of South Asian Descent Charged With Child Sex Offences
West Yorkshire Police have charged 14 men and a 16-year-old boy with sex offences including the rape of a girl under the age of 16 in Keighley, a small town in the old Woollen Industry distict of the county. The offences centre on one female victim, with one allegation involving a second who was also under 16 at the time.
Racist Student Union Officer says 'I Can't be Racist'
We have often made points about the hypocroisy of the left, but a Student Union diversity officer from London beats all comers. Having tweeted 'kill all white men' she justifies herself by saying that as an ethnic minority woman she cannot be racist or bigoted.
Multi-Cultural England: Are You Feeling The Progressive Diversity That's Enriching Your Life Visit some parts of most British cities with large immigrant populations and you will be hard pressed to recognize it, certainly my granparents would struggle to recognize the towns they knew. Appeasement of foreigners has destroyed the character of our communities but as usual the political left advise solving the problem by doing over again the things that caused it.
US Soldiers Forced To Sit Through P C 'White Privilege Presentation. Not Happy Bunnies
The U.S. Army is investigating an unauthorized diversity training presentation on "white privilege" shown to hundreds of Georgia soldiers, USA Today reported, citing an Army spokeswoman. The Equal Opportunity training presentation was shown to about 400 soldiers of the 67th Signal Battalion at Fort Gordon on Thursday, according to Captain Lindsay Roman.
If a black person acts like a twat is it racist to say he's a twat.
Examples of US rapper Kayne West behaving in ways that show what a cupid stunt he is occur to frequently for mainstream media to report them any more it seems. Or maybe it's just that because Kayne is an African American those mainstream journos were afraid of being called racist if they report his latest fuckwittery.
---
Tech giants, fake news media in PANIC over Trump's targeting of Sec. 230
ending "viewpoint censorship" would crush fake news media's propaganda monopolies on vaccines, 5G and GMOs
by href="https://www.newstarget.com/2020-05-30-tech-giants-fake-news-media-panic-over-trump-sec-230-censorship.html">
The techno-fascist "Big Tech" information gatekeepers have relied on sec. 230 of the Communications Decency Act to allow the fake news media (mainstream media – CNN, NBC, MSNBC, NYT, WashPost, etc.) to monopolize all the debates on issues of grave concern for human health and long-term human sustainability. Thanks to the selective "viewpoint censorship" actively carried out by Google, YouTube, Facebook, Twitter, Apple, Wikipedia and even Vimeo, no independent, informed reporting on critical issues for our world — vaccine safety, 5G exposure, GMOs, pesticides, covid-19, etc. — has been allowed to earn the viewership it deserves.
Our own publishing platforms, for example, continue to experience over 99.5% traffic suppression due to the malicious censorship of the tech giants.
All that is about to change, thanks to President Trump's executive order which threw down the gauntlet against Big Tech, declaring that the United States government will not tolerate tech platforms waging discrimination campaigns against particular viewpoints.
MORE on the tyranny of Big Tech
Daily news updates on Oringinal Boggart Blog
---
---
Big Tech tyranny is the biggest threat to democracy in our era
Two things we have learned (or should have,) from the Coronavirus "pandemic" of 2020, the government is not our friend and the billionaire philantropists of Silicon Valley never act in the interests of anybody but themselves. While Bill Gates plots to use the pandemic to advance his wet dream project of injecting everybody in the world with an RFID chip, Google, Facebook and Twitter are censoring the truth and promoting false information ...Continue reading >>>

---
---
Bill Gates running deadly global "vaccine empire" that can only exist through extreme censorship
by Ethan Huff, News Target 28 May 2020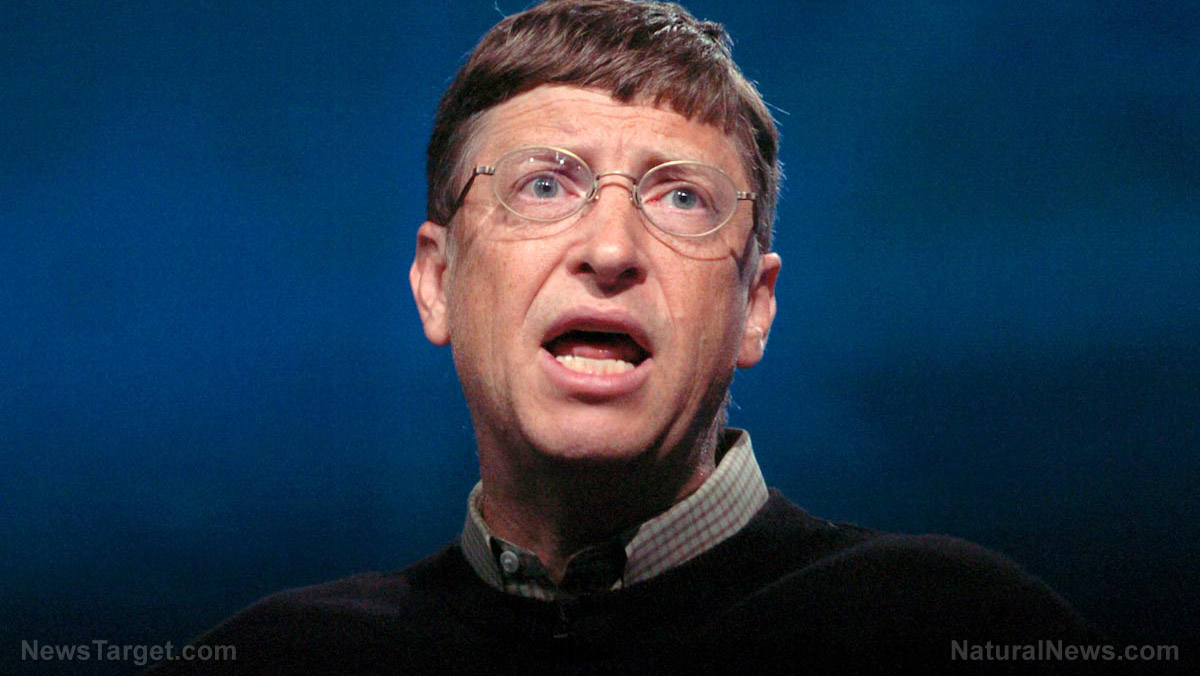 Bill Gates - wannabe Dr. Death? (picture:
NewsTarget.com
)
The reason why Microsoft co-founder and billionaire eugenicist Bill Gates is being given so much airtime amid the Wuhan coronavirus (COVID-19) crisis is because Gates is currently the world's largest manufacturer of vaccines, as well as the money behind the mass vaccination agenda.
Gates is also the single-largest donor to both the World Health Organization (WHO), which is currently under investigation by the United States for its handling of the Wuhan coronavirus (COVID-19) pandemic, and the CDC Foundation, both of which act as marketing arms for his global vaccine empire.
There is no doubt that Gates lives to vaccinate, his number-one goal being to jab every single person on the planet with his many vaccines. Gates actually stated about a year-and-a-half ago that "vaccine hesitancy" is a top "global health threat" that must be dealt with if the world is going to "progress" in the direction he wants.
Other recipients of moneys from Gates include Adam Schiff's Intelligence Committee Chair PAC (political action committee), to which Gates has maxed out his legal contributions. Schiff, as you may recall, called on Facebook, Google, and Amazon back in early 2019 to censor all "vaccine misinformation" from their platforms.
"Vaccines are both effective and safe," Schiff wrote in a letter to these tech giants. "There is no evidence to suggest that vaccines cause life-threatening or disabling disease."
These obvious Gates-inspired talking points were accompanied by Schiff pushing a bill one year prior that would have increased the kangaroo "Vaccine Court" budget by another $11,200,000. This fund has already paid out some $4 billion to families of children who suffered disability and/or death due to vaccination, but it requires even more to handle a growing vaccine injury backlog ... Continue reading >>>
Latest vaccine news
Health menu
Greenteeth Digital Publishing
---
Coronavirus man made? We told you so …
A new study released yesterday confirms of of the "conspiracy theories" dismissed by those who fear to question any aspect of the official narrative is, if not proven correct, at least far more credible that any of the bullshit scenarios offered in the propaganda peddled by mainstream media.
Do you recall that in early March, 2020 we reported comments by an eminent virologist who had studied the virus then still raging in China and at that time causing fear and panic throughout the developed nations as it spread around the world.
"Nutty conspiracy theory," the authority worshippers screeched in unison as bloggers and alt_news sites reported the findings of a team of Indian doctors who have claimed their research found enough evidence to convince the the so called COVID - 19 coronavirus had not arrived in human specias via Pangolins after originating in a bat species, but was man made. What convinced him, according to them published research, was that he had found in COVID - 19 DNA, the genes that human - immunovirus (HIV) uses to take down our immune systems.
Now a Chinese study has found evidence that the virus believed to be responsible for causing COVID - 19 did not occure naturally:

Coronavirus Uses Same Strategy As HIV To Evade, Cripple Immune System: Chinese Study Finds